Hi All,
Diane and I had a pleasant weekend on Weekend Pirate. But one small item – a dinghy oar snapped right at the blade where the aluminum shaft enters it. Long term corrosion was the culprit. 3/4 of the shaft was previously corroded and only the final 1/4 was intact when failure occurred. (See picture)
A fix was made by judiciously whacking the broken bit of shaft out of the blade (screwdriver/vice grips/hammer), roughening up the remaining shaft with a hacksaw blade, and gluing the shaft into the blade with G5 (5 minute epoxy). It's a good semi-permanent fix if you break a shaft. 
In the longer term, inspect the shaft of aluminum dinghy oars where the shaft meets the blade. Long term trapping of salt water isn't great on this type of extruded 6061-T6 aluminum. The other oar, probably of similar vintage, shows some corrosion there, but not very much.
–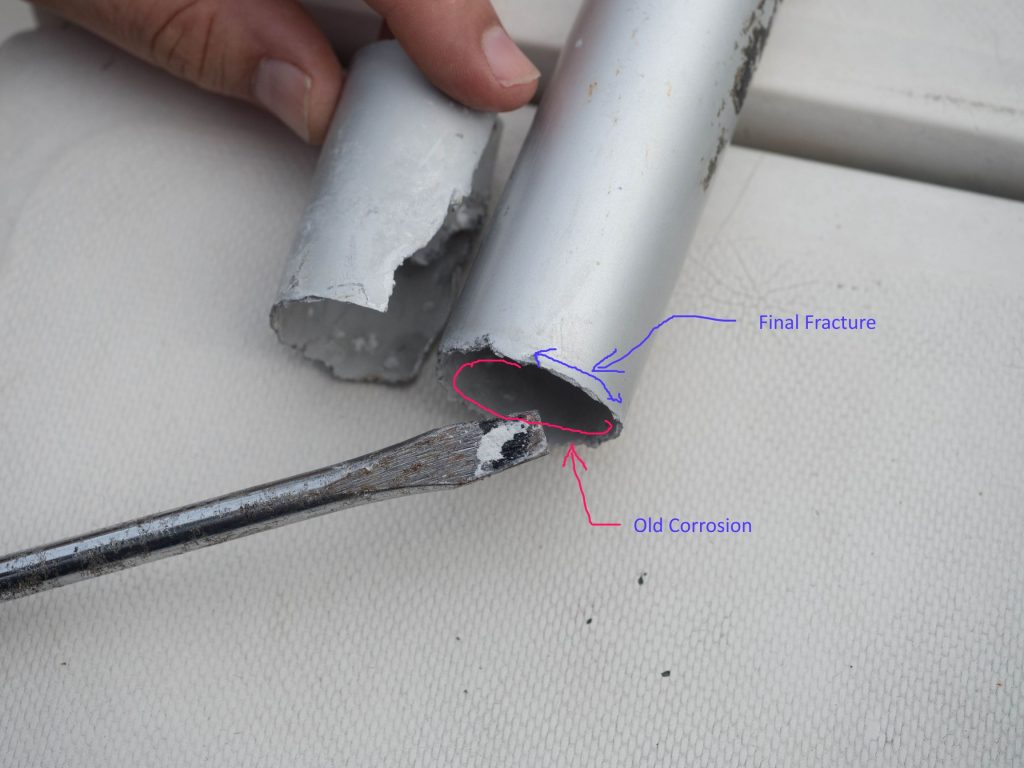 Evan Gatehouse